| | |
| --- | --- |
| | November 13, 2013 |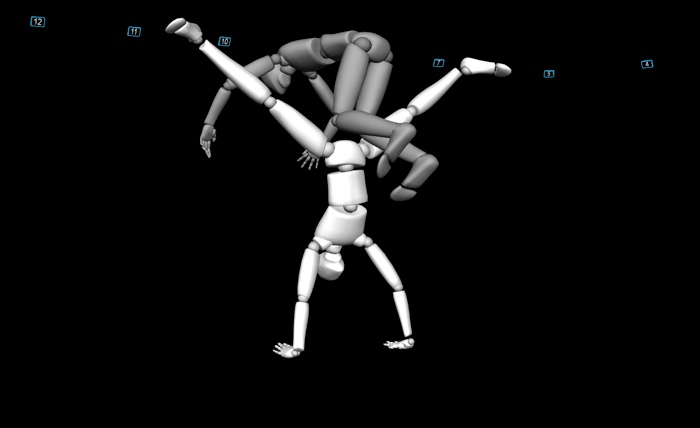 Motive 1.5
Featuring over 150 new features and fixes.
Motive 1.5 is our largest releases to date. Workflow and performance enhancements across the board enable more complex shoots than ever before.
Improved real-time skeleton tracking
Motive is better than ever at capturing high character counts and complex motions, offering greater stability during heavy marker occlusion and faster recovery after tracking loss.
New rigid body engine
Motive's new rigid body engine offers more accurate 6DoF data, significantly higher marker counts, and reduced noise and latency—especially in diffcult tracking cases like quadrotor swarms and other high-speed, high-density applications.
Behind the scenes of "Swarm"
Learn how KMel Robotics brought quadrotors to life for Lexus' Amazing in Motion series.
MATLAB interface with NatNet 2.5
The NatNet SDK features a new MATLAB .NET interface and sample program (MatNet.m) for live streaming markers, rigid bodies, or skeletons. The MatNet sample program works directly with MATLAB core, requiring no additional MATLAB modules.
New editing & data management tools
You can now record Motive's real-time marker, rigid body, and skeleton solves—potentially removing the need to trajectorize in post. Data cleanup is also more powerful, with new options for pattern and model-based gap filling.
Would you like to upgrade from ARENA or Tracking Tools?
If your ARENA and/or Tracking Tools license is current, you can download Motive and start using it today. No purchase necessary.
Check your license to see if it is current.
If it is not, then purchase maintenance (ARENA or Tracking Tools) to bring it up-to-date.
Download and start using Motive.
Read our Motive Upgrade FAQ entry for more information.