Microsoft's 343 Industries Deploys Mocap for 'Halo 5: Guardians'
OptiTrack Tech Tapped for Character Animation and Camera Tracking
Microsoft Studios' 343 Industries, the leading force behind the wildly popular 'Halo' franchise, recently released "Halo 5: Guardians" to widespread critical acclaim. In preparation for the development of the latest installment, 343 Industries built out a new 50' by 50' motion capture stage outfitted with a state-of-the-art OptiTrack motion capture system. 50 Prime 41 cameras captured the live human performances and delivered the digital character animation data for in-game action and interactive cut-scenes.
"We were drawn to OptiTrack because of its reputation, and the system changed our lives. We went from having a painfully tiny space to a versatile setup that provides super clean data and allows us to do everything we need. Motive is very intuitive, simple to use and powerful. It's highly stable and we're able to get results quickly," explained 343 Industries Motion Capture Supervisor Mark Tanner.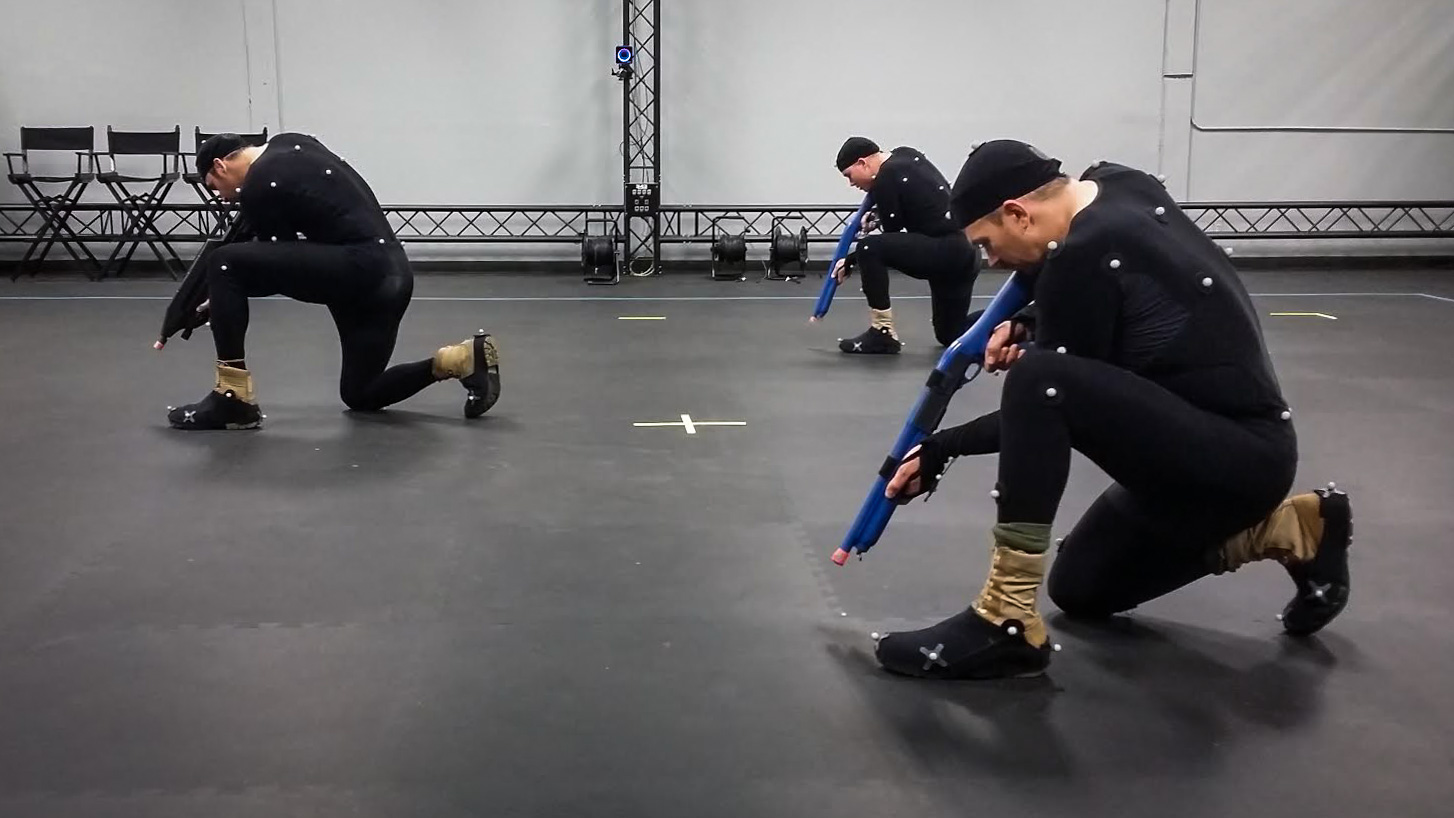 Added 343 Industries Cinematics Director Brien Goodrich, "When I'm working with actors on set, my hope is that I'm not even thinking about technology. Our OptiTrack system affords a seamless mocap experience that allows me to focus on the performance."
Considering the diversity of characters in the 'Halo,' 343 Industries relies on mocap to implement a wide range of action, from subtle movements up to full blown stunt work with actors leaping off props and performing complex grappling scenes. During the height of production, the mocap system was used daily for everything from prototyping and character concepting, to providing keyframe animation reference and final solves. OptiTrack's Insight VCS (Virtual Camera System) was also used for virtual camera work for the cut-scenes in "Halo 5: Guardians."
"Setting up a character by hand to evaluate if it might work in the game is quite a bit of an investment. One of the great things about having the OptiTrack system always at our fingertips is that we can quickly jump from hashing out concepts to suiting up and trying out ideas on a low res model," said Tanner.
For additional information on "Halo 5: Guardians," visit: www.halowaypoint.com. Details on OptiTrack mocap technology can be found here: www.optitrack.com.